Preview
ASCO 2019: Individualized care in focus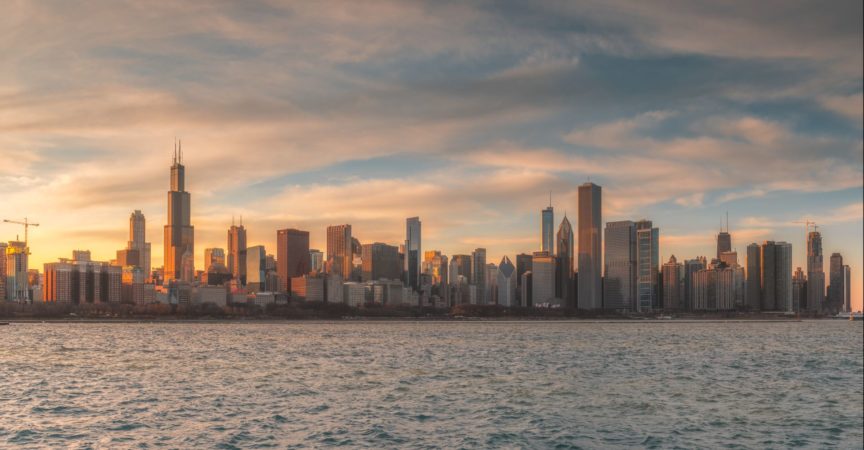 As this year's ASCO Annual Meeting draws near, we provide an outlook of the world's largest oncology meeting in 2019. As always, we will report directly and on-site.
From May 31 to June 4, more than 32,000 cancer experts from across the globe will meet at the 55th Annual Meeting of the American Society of Clinical Oncology (ASCO), taking place in Chicago.
Over 2,400 abstracts have been accepted for presentation, and 3,200 additional ones will be published online-only. The abstracts, the majority of which is already available here, cover clinical research such as advances in targeted therapies for pancreatic, prostate, and pediatric cancers, as well as new approaches to overcome limited access to cancer care.
Combating limited access to cancer care
This year's theme is Caring for Every Patient, Learning From Every Patient. »I selected this theme to help address how we can provide every patient with equal access to the highest quality of care,» commented ASCO president Monica M Bertagnolli MD, during a press briefing held ahead of the meeting. The theme echoes throughout the meeting's program: The first of four presentations of the plenary session on Sunday, June 2, is dedicated to the impact of the American Medicaid expansion of the Affordable Care Act and racial disparities on time to cancer treatment. In general, social, racial and financial disparities and their relationship with cancer care are discussed in various talks, posters and educational sessions. What is also remarkable about the plenary session program is that a trial with negative results (the ANNOUNCE trial in sarcoma, abstract LBA3, see list below) is scheduled as one of the four, responding to the increasing criticism condemning one-sided coverage of clinical trials with positive outcomes only on the plenary stage of other conferences.
Focus on physician wellbeing and integrative patient care
In addition to scientific sessions, attendees can benefit from sessions featuring how to indirectly improve patient care – as how to stay healthy as a caregiver in oncology. «Fostering Moral Resilience: Steps You Can Take to Manage Moral Distress and Burnout in Oncology» is one of them, taking place on Monday, June 3, between 8:00 AM and 9:00 AM, that educates participants about this widespread problem. An interactive session will furthermore discuss how primary care physicians can be re-introduced to cancer care (»Bringing the Primary Care Physician 'Back' Into Cancer Care", May 31, 1:00 PM – 2:00 PM).
Plenary Sessions
Featured in the Plenary Sessions, taking place on Sunday, June 2 between 1:00 PM and 4:00 PM, these four abstracts will be presented:
LBA1: An analysis of electronic health records is looking into the relationship between affordable health insurance (i.e. the Medicaid expansion of the American Affordable Care Act) as well as racial disparities and the time to cancer treatment (Adamson BJS et al. Affordable Care Act (ACA) Medicaid expansion impact on racial disparities in time to cancer treatment.)
LBA2: The randomized phase 3 ENZAMET (ANZUP 1304) trial of an international group cooperative led by ANZUP examined the addition of the androgen receptor signaling inhibitor enzalutamide to standard-of-care therapy for metastatic hormone-sensitive prostate cancer. (Sweeney C et al. Overall survival (OS) results of a phase III randomized trial of standard-of-care therapy with or without enzalutamide for metastatic hormone-sensitive prostate cancer (mHSPC): ENZAMET (ANZUP 1304), an ANZUP-led international cooperative group trial.)
LBA3: The randomized phase 3 trial ANNOUNCE comparing Olaratumab plus doxorubicine versus doxorubicine alone for patients with advanced soft tissue sarcoma had been required by regulatory agencies after the combination had been approved in 2016 based on a small phase 2 trial. The gross results have already been announced, and have led to the discontinuation of the drug. (Tap WD et al. ANNOUNCE: A randomized, placebo (PBO)-controlled, double-blind, phase (Ph) III trial of doxorubicin (dox) + olaratumab versus dox + PBO in patients (pts) with advanced soft tissue sarcomas (STS).)
LBA4: The randomized phase 3 trial POLO explored maintenance therapy with the PARP inhibitor olaparib in patients with metastatic pancreatic cancer with a germline BRCA mutation following first-line platinum-based chemotherapy. (Kindler HL et al. Olaparib as maintenance treatment following first-line platinum-based chemotherapy (PBC) in patients (pts) with a germline BRCA mutation and metastatic pancreatic cancer (mPC): Phase III POLO trial.)
Breakfast briefs: What do doctors say?
Every morning, we are going to discuss key studies, controversies and highlights of the day with opinion leaders from Switzerland, including:
Richard Cathomas, MD, Kantonsspital Graubuenden
Prof. Olivier Michielin, MD, PhD, Centre hospitalier universitaire vaudois Lausanne
Prof. Reinhard Dummer, MD, Universitätsspital Zürich
Prof. Solange Peters, MD, PhD, Centre hospitalier universitaire vaudois Lausanne
Sacha Rothschild, MD, PhD, Universitätsspital Basel
Key publications according to cancer type
Breast Cancer
Central Nervous System Tumors
Colorectal Cancer
Developmental Immunotherapy
Gastrointestinal (noncolorectal) Cancer
Genitourinary (nonprostate) Cancer
Gynecologic Cancer
Head and Neck Cancer
Hematologic Malignancies
Lung Cancer
Prostate Cancer
Pediatric Oncology
Sarcoma
Skin Cancers
Links

More from this topic:
ASCO 2019
Even more from this topic