Immunotherapy combination
AACR 2019: Combined inhibition of TIM-3 and PD-L1 in advanced solid tumors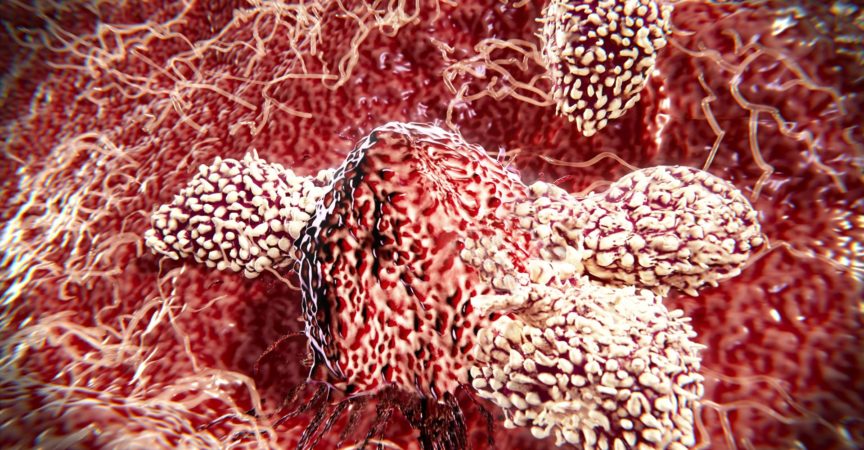 Current studies evaluate the potency of immunotherapy combinations to improve response rates and prevent resistance to monotherapy treatment. At the AACR Annual Meeting 2019, current data of an ongoing phase I/II trial evaluating combined TIM-3/PD-1 inhibition were presented.1 With the participation of study author Sabine Gutzwiller from Novartis Institutes for BioMedical Research (NIBR), the trial has also a Swiss connection.
Analogous to the interaction of PD-1 and PD-L1, tumor cells employ the binding of T cell membrane protein 3 (TIM-3) to its ligand phosphatidyl serine (PtdSer) to suppress immune responses against the tumor. TIM-3 is an interesting target since it is upregulated when response to PD-1 inhibitors fades and is thereby a potential mechanism of resistance to this particular checkpoint inhibitor therapy.2 Combined inhibition of TIM-3 and PD-1 is therefore a potential strategy to inhibit the development of resistance, which has shown promise in preclinical experiments.3,4
Phase I/II Trial MBG453X2101
Lead author Giuseppe Curigliano, Istituto Europeo di Oncologia, Milan, Italy, presented the results of the open-label phase I trial with dose escalation for the evaluation of the safety and tolerability in Atlanta. The trial is supposed to determine a recommended dosage for the subsequent phase II trial and maximal tolerated dose of the TIM-3 inhibitor MBG453 as monotherapy and in combination with the PD-1 inhibitor spartalizumab for patients with advanced, refractory solid tumors. In addition, early data regarding antitumor activity were presented. MBG453 is a monoclonal »first in class" antibody that binds to PtdSer with high affinity, and thereby inhibits interaction with TIM-3.5 In the trial, 87 patients were treated with MBG453 monotherapy, 86 patients with the MBG453 and spartalizumab combination. Previous therapy with PD-1/PD-L1 inhibitors was allowed and even desirable as the study was designed to evaluate whether the combination therapy could prevent resistance to monotherapy with PD-1/PD-L1 inhibitors.
Well tolerated, no serious adverse events
MBG was well tolerated as monotherapy and in combination with spartalizumab. The most common adverse events were constitutional side effects, with fatigue being most frequent. Most adverse events were of grade 1 or 2, grade 3 adverse events rarely occurred. Only one patient with a thymoma, who was treated with 240mg MBG453 plus 80mg spartalizumab every 4 weeks, had a dose-limiting toxicity, a grade 4 myasthenia that was eventually fatal. The dose recommendation for the phase II trial for MBG453 was set to 800mg every 4 weeks (600mg every 3 weeks or 400mg every 2 weeks), both for monotherapy and in combination with 400mg spartalizumab every 4 weeks.
Few partial remissions, many disease stabilizations
With MBG453 monotherapy, 24 patients reached stabilization as best response, and 51 patients were progressive (overall response rate, ORR: 0%; disease control rate, DCR: 28.7%; disease progression rate, DPR: 58.6%). Disease stabilizations were seen for patients with ovarian cancer, colorectal carcinoma, sarcoma and endometrial cancer. At database lock on July 26, 2018, nearly 90 percent of patients had discontinued therapy due to disease progression. One patient in the monotherapy cohort and 11 patients in the combination cohort were still under treatment.
Synergistic effect questioned
Study discussant David Hong, MD, from the Anderson Cancer Center in Houston, Texas, USA, was surprised that the combination did not lead to significant increase of immune-mediated adverse effects. He noted that this might be due to a missing synergistic effect. Since also patients without anti-PD-1 therapy had responded, it was unclear for him whether additional TIM-3 inhibition increased anti-PD-1 efficacy. For him, the proof of concept worked out solely for one patient with non-small cell lung cancer who had undergone disease progression under a PD-1 inhibitor and had a permanent partial remission with combination therapy. The other 22 patients who were refractory against PD-1/PD-L1 inhibitor therapy lacked response to treatment.
Conclusion
MBG453 as monotherapy or in combination with spartalizumab was well tolerated by a heavily pretreated collective of patients, and showed first signals of antitumor activity, including patients who were refractory to anti-PD-1/PD-L1 therapy. A phase II trial for selected cancer types is currently ongoing.
References
Curigliano G et al., AACR 2019, oral presentation & abstract # CT183
Ngiow SF et al., Cancer Res 2011; 71: 3540–51
Koyama S et al., Nat Commun 2016; 7: 10501
Ngiow SF et al., Cancer Res 2011; 71: 3540–51
Sabatos-Peyton CA et al., AACR 2016, oral presentation, session DDT01

More from this topic:
AACR 2019
Even more from this topic