ESMO 2018: Immunotherapy in neoadjuvant setting for colon cancer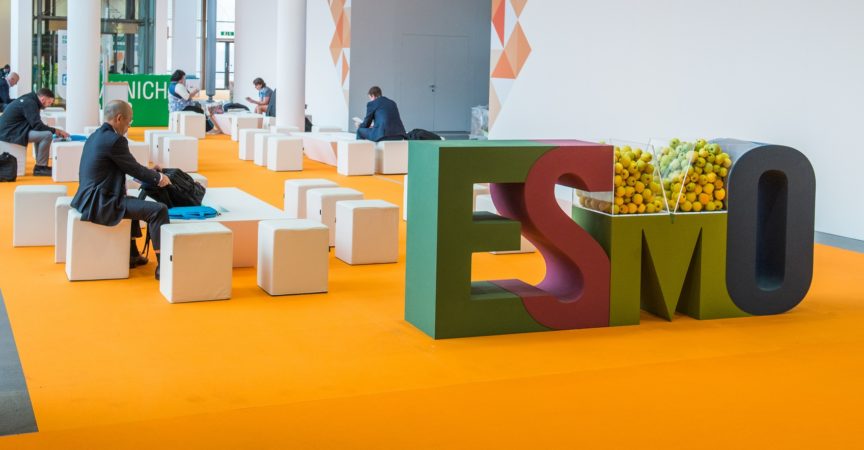 Checkpoint inhibitors have previously shown durable responses in metastatic colorectal cancers. A new study investigated whether neoadjuvant treatment in mismatch repair deficient (dMMR) early-stage colon cancer would achieve clinically significant response rates.
Results of the exploratory trial reported at ESMO 2018 showed that 100% (7/7) of the patients with dMMR colon cancer had major pathological responses (defined as <5% of viable tumour cells remaining) to the combination nivolumab (two doses of 3mg/kg on day 1 and 15) and ipilimumab (one dose of 1mg/kg on day 1). Four of these seven patients (57%) had complete responses. In contrast, no major pathological responses were seen in pMMR tumours, however there were significant increases in T-cell infiltration. The immunotherapy regimen was well tolerated and all of the patients underwent radical resection of their tumours without delays in surgery.
»This is the first study with immune checkpoint inhibitors in early stage colon tumours. Our data suggest that neoadjuvant immunotherapy in dMMR colon cancer warrants further research and has the potential to change the standard of care if similar results are seen in larger studies" said lead author Dr Myriam Chalabi, from the Netherlands Cancer Institute, Amsterdam, Netherlands. »The response we saw is much more dramatic than in metastatic disease, which we did not expect."
Source: ESMO Congress 2018
Chalabi M et al., Neoadjuvant ipilimumab plus nivolumab in early stage colon cancer; ESMO 2018; LBA37_PR

Weitere Beiträge zum Schwerpunkt:
Immuno-Oncology - ESMO 2018
Zum Schwerpunkt