Breakfast Brief: advanced Renal Cell Carcinoma
In this Breakfast Brief, PD Dr. Richard Cathomas, Kantonsspital Graubünden, Chur, presents his Immune-Oncology highlights of the first two days of ESMO Congress 2018.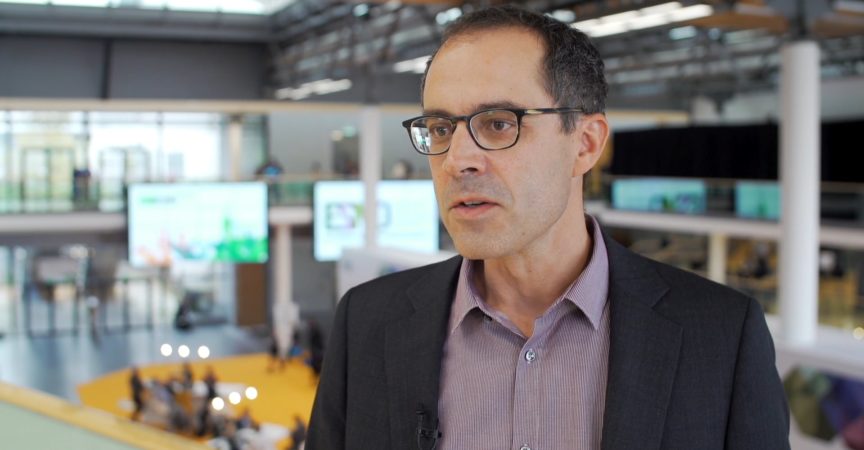 Cytoreductive nephrectomy seems to be no longer a standard for certain patients in metastatic renal cell carcinoma. Novel concepts are putting combination therapies in the forefront. The pivotal phase III JAVELIN Renal 101 study evaluated avelumab in combination with axitinib compared with sunitinib as initial therapy for patients with advanced renal cell carcinoma. An interim analysis showed a statistical significant improvement in progression-free-survival. The results of the overall-survival-rates are going to be announced on Sunday, 21.Oct.2018.
IMmotion151 evaluated the combination of atezolizumab and bevacizumab compared with sunitinib in patients with mRCC. In an effort to differentiate the response by subgroup, results showed varied outcomes according to molecular profile and risk factor.
The following abstracts are discussed:
#LBA6_PR: Motzer R et al.: JAVELIN Renal 101: a randomized phase 3 study of avelumab + axitinib vs sunitinib as first-line treatment of advanced renal cell carcinoma (aRCC)
#LBA 31: Rini BI et al.: Molecular correlates differentiate response to atezolizumab (atezo) + bevacizumab (bev) vs sunitinib (sun): results from a Phase III study (IMmotion151) in untreated metastatic renal cell carcinoma (mRCC)
source: ESMO Annual Meeting 2018
Press release Merck, 18. Oct. 2018: pembrolizumab in combination with axitinib significantly improved overall survival (OS) and progression-free survival (PFS) as first-line therapy for advanced or metastatic renal cell carcinoma

More from this topic:
Immuno-Oncology - ESMO 2018
Even more from this topic