Head and neck cancer
ASCO 2019: Promising therapy for HER2-amplified salivary gland cancers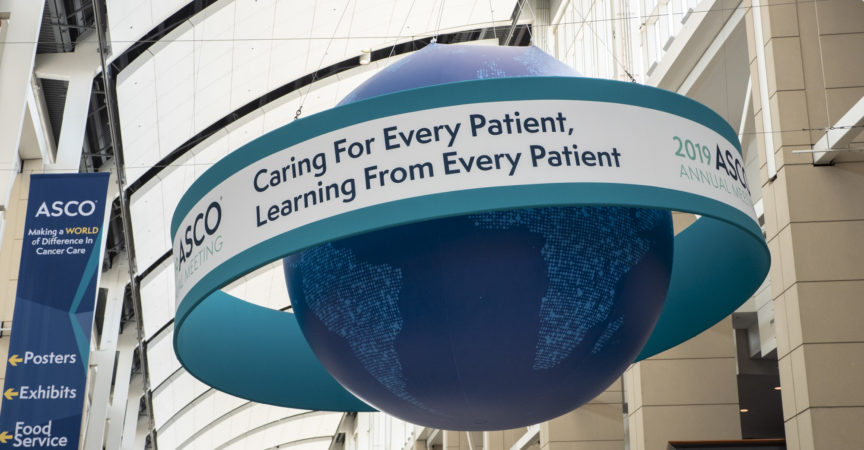 Ado-trastuzumab emtansine represents a feasible treatment strategy for patients with advanced SGT and shows early evidence of activity in a subset of patients. These promising results were presented at the ASCO 2019 meeting and warrant further exploration of personalized therapy in these hard-to-treat tumors.
Salivary gland tumors (SGT) are rare and present a heterogeneous group of malignancies. No standard treatment exists in advanced stages and prognosis is poor.
Human epidermal growth factor receptor 2 (HER2) amplifications occur in eight percent of all SGC histologies, and in 25–33 percent of the aggressive salivary duct carcinoma (SDC) histologic subtype. »We hypothesized that ado-trastuzumab emtansine, a HER2-targeted antibody drug conjugate, reserved for the treatment of breast cancer, may be also clinically active in these patients," explained first author Bob T Li, Memorial Sloan Kettering Cancer Center, New York.
A cohort of patients with HER2-amplified SGCs were enrolled into a multi-histology basket trial of ado-trastuzumab emtansine, treated with 3.6mg/kg IV every 3 weeks. The primary endpoint was overall response rate (ORR) by RECIST v1.1 or PERCIST, secondary endpoints included duration of response (DOR), progression-free survival (PFS), and toxicity.
HER2 amplification was identified by next generation sequencing (NGS), and tumors were subsequently tested by fluorescence in situ hybridization (FISH) and immunohistochemistry (IHC). Fluorescence lifetime imaging microscopy – Förster resonance energy transfer (FLIM-FRET) assessed the propensity for HER2-HER3 heterodimerization, which leads to receptor internalization.
Response in nine out of ten
Ten patients with HER2-amplified SGCs were treated. The median age was 65, 90 percent were male, and had received a median of two lines of prior systemic therapy. The ORR was 90 percent (9/10, 95% CI 56–100%) including five complete responses after prior trastuzumab, pertuzumab and anti-androgen therapy.
After a median follow-up period of 12 months, median DOR and median PFS were not reached. Toxicities included grade 1 or 2 infusion reaction, thrombocytopenia and transaminitis; there were no treatment related deaths.
Ado-trastuzumab emtansine is highly efficacious in patients with HER2-amplified SGCs as identified by NGS. A cohort expansion is warranted to confirm these results, although it will be but hard to recruit enough patients for larger studies.
Source
Li BT et al. Ado-trastuzumab emtansine in patients with HER2 amplified salivary gland cancers (SGCs): Results from a phase II basket trial. ASCO 2019, Abstract 6001

More from this topic:
ASCO 2019
Even more from this topic